---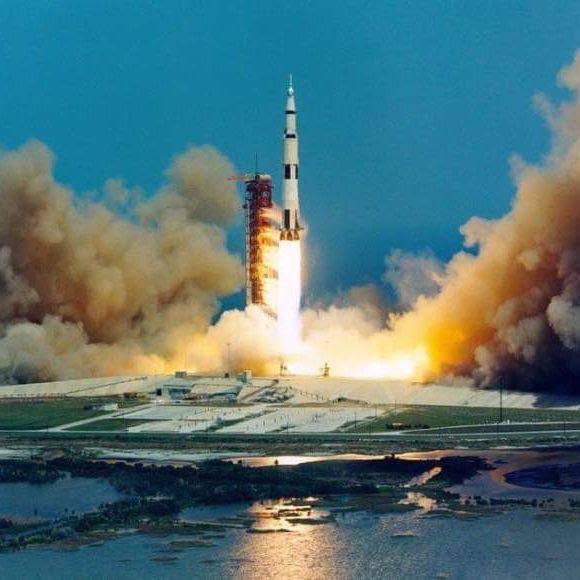 On April 18th, 48 years ago, Charlie Duke '53S, John Young, and TK Mattingly launched to the moon on Apollo 16. "We were all strapped into our seats aboard a Saturn V rocket ready to launch to the moon. Apollo 16 was the 5th landing on the moon. "What a RIDE! What a RIDE!!!" Charlie shared on facebook about his Apollo 16 journey. Charlie made this historic journey relatable to many across the US by leaving a picture of his family on the moon.
---
Tim Janis '85N is a composer with 10 Billboard charting CDs, over one million albums sold, TV specials, and films. Tim created the peaceful instrumental music "Reflections On Earth" narrated with Robert Redford and Sibylle Szaggars Redford. Listen to it here.
---
Aquiles La Grave '98 was accepted to the prestigious Harvard Business School and will graduate in December 2021. He is currently the founder and CEO of Brandzooka, a self-service, programmatic video marketing platform for over 40k small businesses. He is a guest contributor for AdAge and DowJones and mentors startups and provides consultative services ranging from venture capital firms to ad agencies.
---
Katryna Thomas '12 has been accepted to the General Surgery program at Brooke Army Medical Center in San Antonio, Texas.
---
Dalton Collins '15 graduated from US Air Force Academy Class of 2020 on April 18. The graduation was streamed live from Colorado Springs and Vice President Mike Pence was the commencement speaker.
---
Brittany McGee '15 is graduating this June from Stanford with a bioengineering degree.