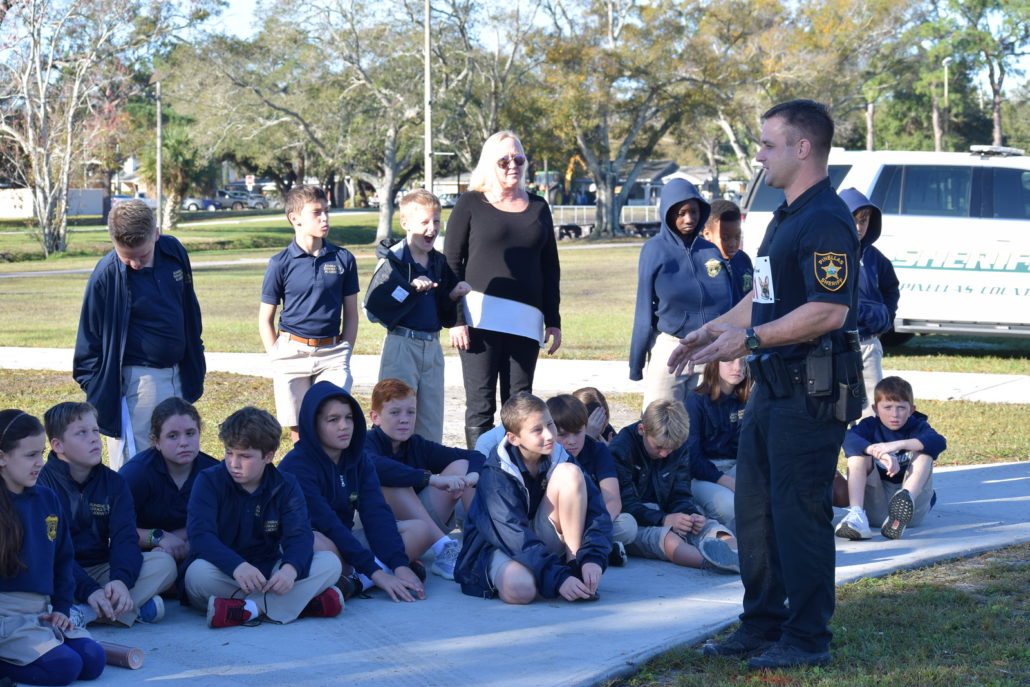 Admiral Farragut Academy parent, female wrestling coach, and K9 trainer, Sheriff Deputy Tony LoRusso, invited students in 3rd-6th grade to attend the United States Police Canine Association, Inc. (USPCA) K9 field trials in Pinellas County. Admiral Farragut Academy takes pride in exposing our young students to different career paths and was grateful to attend.
Students in 3rd-5th grade watched the USPCA competition for obedience and agility and students in the 6th grade saw the K9s compete in bite work. "The K9s were judged on obedience, evidence recovery, suspect search and apprehension. Following their test, they each received a national certification," said ABC Action News in their article.
Deputy LoRusso was in the competition and took the time to speak with our students about K9 training. He earned 13th place out of 34 dog teams and 1st place overall when you combined patrol and drug detection.
Below is video coverage by Fox 13 News.