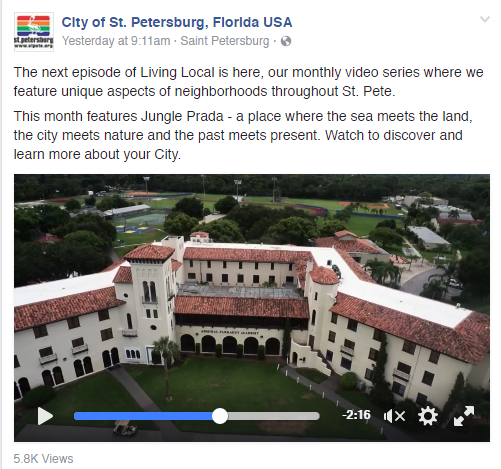 Admiral Farragut Academy was featured in the August episode of Living Local, a monthly video program on the City of St. Petersburg's public access channel called St. Pete TV. The series focuses on neighborhoods throughout St. Petersburg that have helped shape the character of the city.
Produced by Shay Brumbaugh and co-directed by Michael Flanagan and Josh Martin, the video does a masterful job of displaying Farragut Hall, which at one time served as an elegant hotel for the rich and famous. In the episode, Captain Tom McClelland, Farragut's development officer, illustrates the allure of the building, which once housed celebrities like Al Capone and Babe Ruth.
Thanks to Capt. McClelland for doing such a great job representing AFA. Thanks to Melissa Kramer for organizing the production on campus. Thanks to the City of St. Petersburg, namely Shay Brumbaugh, Michael Flanagan, Josh Martin, Mark Stroemich (aerial photography), and Joe Barbieri (aerial).